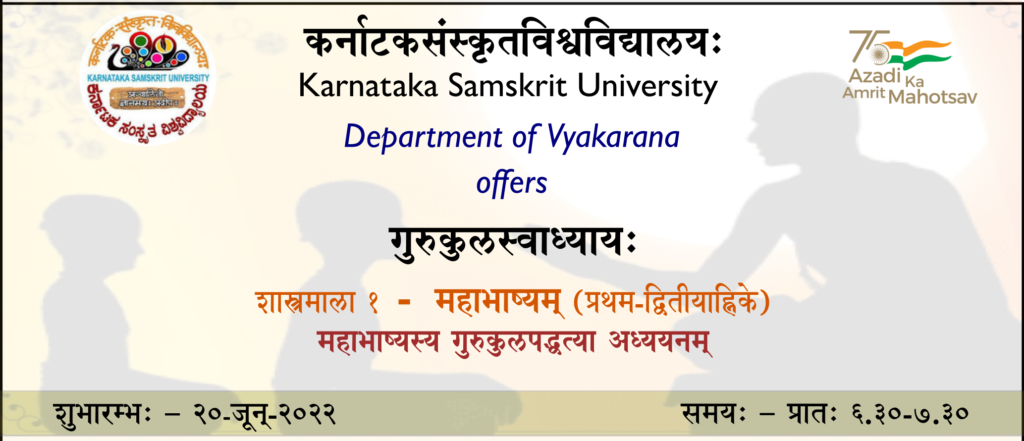 Course – Gurukula Svādhyāya
Gurukula-svādhyāya is a unique programme offered by the university for bringing the traditional way of Shastra learning through modern virtual classrooms.
To this end, the textual study of Mahābhāṣyam is considered as a first in this series. Serious seekers of shastric knowledge are encouraged to join the programme.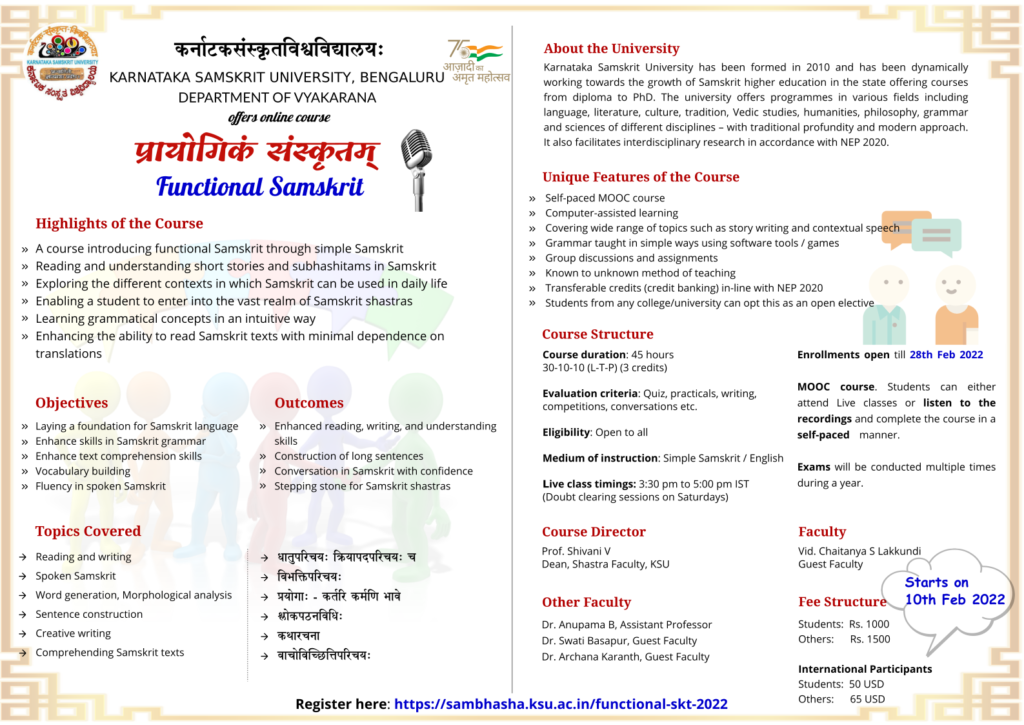 Course on Functional Samskrit
A course introducing functional Samskrit through simple Samskrit.
Reading and understanding short stories and subhashitams in Samskrit.
Exploring the different contexts in which Samskrit can be used in daily life.
Enabling a student to enter into the vast realm of Samskrit shastras.
Learning grammatical concepts in an intuitive way.
Enhancing the ability to read Samskrit texts with minimal dependence on translations.
Course on Science of Natya
A complete textual study of the Nāṭyaśāstra along with artistic application.
Sessions by scholars of Indian and Western aesthetics; Sanskrit language and its grammar.
Lecture demonstrations by renowned dancers, musicians and sculptors.
An extensive overview of the grammar of Nāṭyaśāstra.